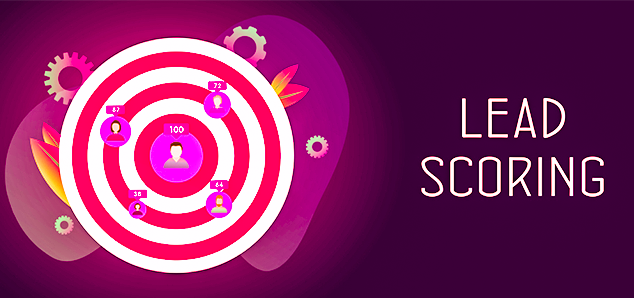 When Airbnb and Uber started rating their customers, the impact was way too deep than what the company imagined. After all, customers enjoy being the center of the business world. The newfound empathy towards drivers and salespersons helped the company make huge profits and steer clear of problematic customers.
Lead scoring is a similar strategy, although its application has been in place for a long time. Brands use lead scoring to ensure that they are only focusing on the right leads at one point. The strategy is crucial as businesses only have so many resources and capital to invest in lead conversion. A quick differentiation helps them focus on high-quality marketing automation leads at one time while working on others using a different strategy.
What exactly is Lead Scoring?
Lead scoring involves giving a score to ascertain further marketing steps required to move it across the conversion funnel. The lowest score is assigned to the first step and the scores keep on increasing for every subsequent step. For example, a person who only visits the website because of an affiliate link has a lower score than a person who mails you for quotes. The first can be graded 10 while the latter one gets a whopping 25. The scores are measured on the scale of conversions. The higher the chances of a lead converting in a particular step, the higher will be the assigned marks.
How to Grade Leads using Automation?
A lot of pay-per-call agencies offer support to design well-optimized lead scoring strategies. Payouts services company will help you network with different agencies required to put the plan into practice. Given below are essential practices to get started with lead scoring for your business.
Ask questions that help you assess demographics
A lot of people are going to visit your website daily. But that does not necessarily transform into sales because most people are not a part of your demographics. Automation service providers help you with strategies that can find out the demographic without making an explicit request for the same.
For example, putting out questions related to interest, age, last purchase, product memory on the landing page will help you get good quality data about website traffic. Similarly, B2B organizations can ask relevant questions from businesses to assess customer value.
Create buyer personas
A buyer persona is a semi-fictional image of a buyer from a brand's perspective. It is not static. The more 'buyer personas' you create, the more inclusivity you claim. Buyer persona requires in-depth research into customers and their personalities. It helps build trust as customers are more likely to trust brands that prioritize them.
Online behavior
Tracking online behavior is an essential component of lead scoring. Search engine and website data can help you with information around online customer behavior. The product links they tend to visit or blog letters that they respond to on their emails give a major edge to the business. However, sufficient steps need to be taken to secure user privacy. Tramping on their privacy can be very damaging to the business's reputation.
Pay per call engagement
The customer responses need to be assessed to design successful lead scoring strategies. A lot of companies design scripts that in-office employees are asked to follow, without caring about customer response. Often, their call stocks are low of appropriate customer solutions. Therefore, a pay-per-call agency needs to be hired to understand why enough leads are not moving upwards via calling campaigns. Data on communication strategies, customer responses, location, business awareness can give you adequate information about the same.
A lead score needs to be in sync with the customer persona. There is no one type of customer and so should not be one single score, determining the importance of a customer. Businesses must understand that every lead requires effort and must be accompanied to the final score by using strategic advancements.
---
By pingcall
|
Mar 25 2022