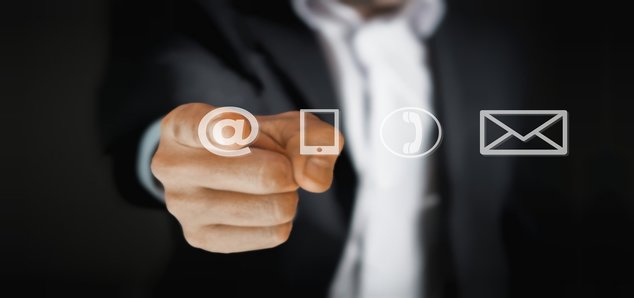 95% of businesses can grow their business only because of high quality leads. Yet, the numbers are not a good motivation to pursue the lead generation process. Generating leads has always been claimed as a difficult process because of the ambiguity of the steps involved. Every business takes a different approach to realize similar goals in terms of customer acquisitions. To get online home improvement leads, businesses involve their in-house team for the process which leads to degraded performance over time. Digital marketing agencies and pay-per-call networks employ experts and time-tested strategies reducing the resources and experiments for any business. Given below are a few easy steps which can help you to realize high quality lead conversions.
Promotion on social media platforms
Extensive promotions on Facebook and Instagram can help you attract high quality leads to your website. According to statistics, mobile ads helped more businesses increase their profit in 2020. Facebook's current user base stands at 2.91 billion unique users each month.
Mobile ads need to be in sync with your organizational goals. With the reduction in user retention, quick and clear CTA's need to be used at the right place to trigger action. Clear, distinct headlines with the use of images are easily understood and generate more traffic. Additional details can be put under the caption area to ensure full information disclosure.
Pay-per-call campaigns
Pay-per-call campaigns are geared towards attracting the best leads for contractors. Pay-per-call campaigns have been an inherent part of marketing strategies all over the world. It involves having a one-on-one engagement with customers and improving customer experience to trigger sales. Brands use pay per call campaigns to ensure customer focus while offering discounts and offers. Customers also enjoy having one on one attention without getting served with multiple ads at the same time.
Pay per call agencies develop campaigns that speak to the target audience and trigger necessary responses, stimulating conversions and profits. These campaigns also cause a stir in word of mouth marketing.
Answer questions online
Posting solutions to common questions faced by customers has always been in vogue. Traditionally, brands tried answering most of these questions via the press, news articles, or advertisements, which caused a spike in marketing expenses. Social media has leveled the field by making the process a lot cheaper. Now, brands can post content as a solution on their social media story, website blogs, or even on other websites for free. However, the content quality, format, and language will decide if you will get online home improvement leads. Content language, tone, and voice should be decided in advance to ensure well-rounded consistency and quality.
Localized marketing
Localized marketing is marketing done for a specific group that already possesses an idea about the brand or service. Local marketing has a lot of benefits. Marketing costs on brand awareness efforts can be reduced to a great extent. Customers are also in a better position to engage with the brand. Localized marketing further triggers market expansion, helping you establish a stronger global identity. Local marketing using digital tools can be done by incorporating the best SEO tactics. Search engine optimization will give you an idea of local searches, issues, and queries about your product, service, or brand. You can also retarget your marketing efforts to talk about existing customer issues.
Hashtags
Who could have thought that keywords and phrases could trigger sales? However, digital marketing has given a fine edge to small businesses. Hashtags have become the tools of expansion and help establish quick identity with customers across the diaspora. Constant debate about the number of hashtags has surfaced across all major platforms. However, the key to using hashtags is to make them relevant, specific, and easy. Self-created hashtags are welcomed if they are a part of customer vocabulary. Prior competitor hashtag research will also help one to get home service leads for contractors.
Generating leads online can be done by incorporating new-age tools for analytics. Pay-per-call agencies also provide details of customer issues, tastes, and preferences, that gives every brand a new leaf to start fresh.
---
By pingcall
|
Mar 21 2022