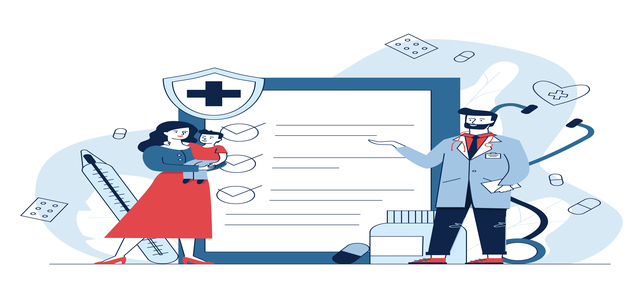 Life Insurance leads are a highly sought-after commodity in the insurance industry. These leads can be generated both offline and online, and there are numerous ways to do so.
The first step is to understand the type of life insurance leads you to need. Do you need to generate business from existing customers or do you want new customers? Do you want existing customers to take advantage of special offers?
The next step is to determine what kind of customer you are looking for. Do you have a specific demographic that your insurance policy should appeal to? Or do you need an all-purpose policy with a broad appeal? Once these questions have been answered, it's time to figure out how you will best reach your target audience.
Different Ways to Generate Life Insurance Leads Online
There are various ways to generate Life Insurance leads online. The following are the best ways to generate Life Insurance leads online:
Direct Mail Campaigns
The most common way to generate life insurance leads is through direct mail campaigns. Direct mail campaigns can be very effective when done correctly, but they can also be expensive if not executed properly. For example, if a company sends out 100 letters and only five people respond with interest in purchasing a policy, then it would cost $1,000 just for postage alone! Instead of spending that much money on mailing costs, it might make more sense to focus on another marketing tactic like telemarketing or social media marketing instead.
Make a Responsive website
It is the first step in generating Life Insurance leads online. You have to have a website or an online presence before you can start generating Life Insurance leads. You can use social media sites like Facebook, Twitter, and LinkedIn for your website and make it as professional as possible.
Use data mining software
Data mining software is an automated system that extracts relevant information from websites or other sources and then analyzes it for marketing purposes. This software allows you to extract data from websites, social media sites, and other sources so that you can use it for marketing purposes such as generating Life Insurance leads online.
Write articles
You need to write quality articles on topics related to life insurance so that people will be interested in reading them and this will help you generate Life Insurance leads online through article submissions on article directories or sites like HubSpot, etc., which are very popular in today's market due to their large audience base.
Use an AdWords campaign
This is one of the most effective ways to generate Life Insurance leads online. You can use Google AdWords to place ads in search engines and drive qualified prospects to your website for more information about your services.
Create a landing page
A landing page is a page on your website that has a specific purpose and targets a specific audience. It's like an email campaign, but on steroids! Your goal with this type of content is to get people's attention and encourage them to take action.
Create content that motivates people
If someone has watched your video or read an article about why they should buy life insurance, then chances are they'll be more inclined to contact you than if they haven't seen any information about your business so far.
Use Social Media Wisely
Use social media platforms like Facebook and Twitter (but not Instagram). Although Twitter isn't necessarily considered "life insurance," it's still a great way to reach potential customers who may not be ready for traditional marketing strategies yet but might be interested in learning more about their options.
Generating leads to life insurance can be complex and time taking. Therefore, the smartest agents online resort to options like Ping Call for getting high conversion leads quickly without splurging a lot of money.
---
By Katherine Miller
|
Jul 11 2022