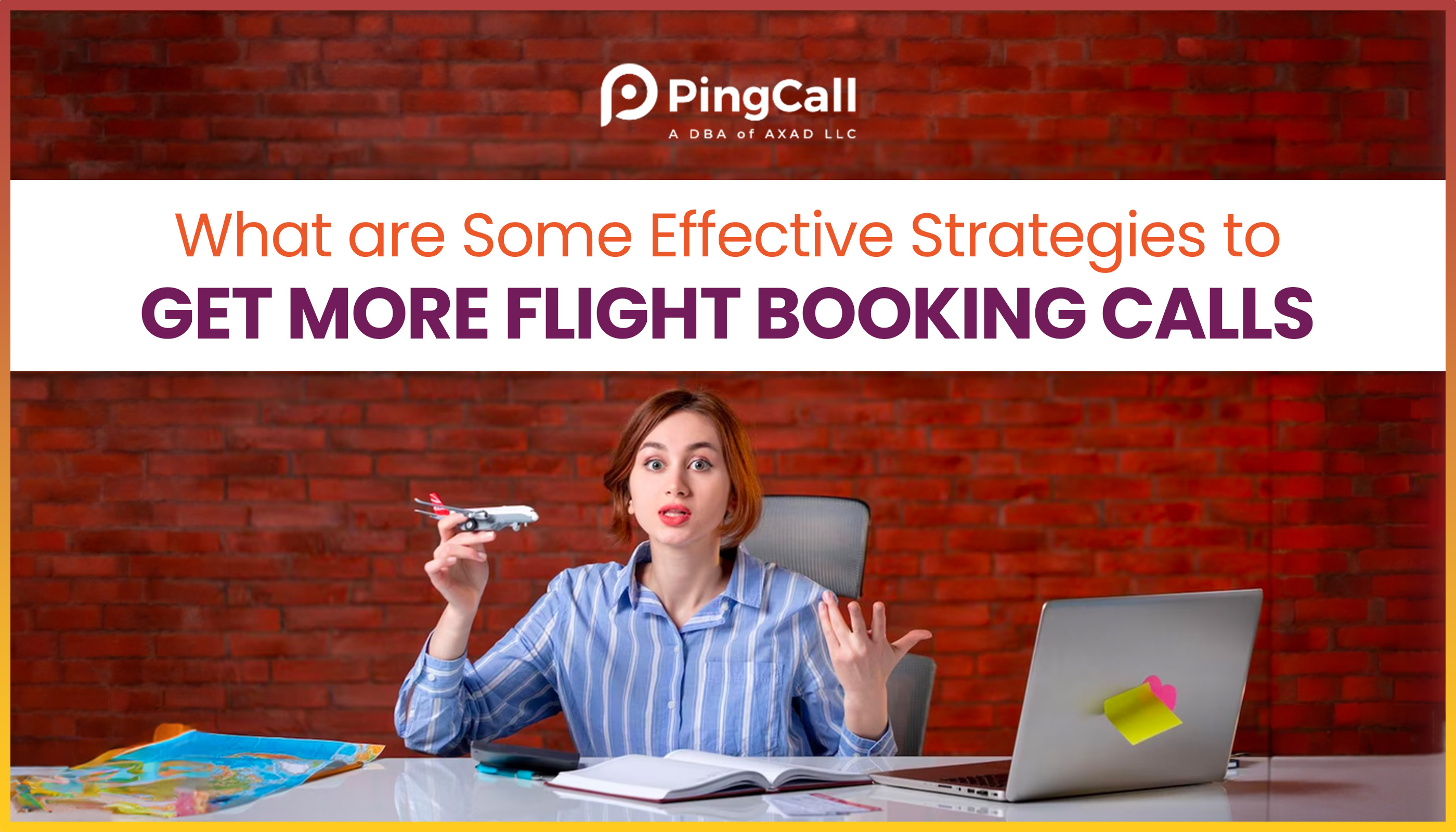 Subject
In this highly competitive business world, flight booking companies face fierce competition to target travellers looking for flight reservations. Thus, to get access to targeted customers, travel businesses focus on digital marketing ways to drive more flight booking calls and convert flight booking leads into loyal customers. If you are also into the travel industry, and want to explore new ways to target travellers making flight booking calls, then you have landed at the right page. In this blog, we have discussed some of the most effective strategies that help boost the volume of flight booking calls.
Optimise Your Website and Landing Pages
A well-designed and user-friendly website lays the foundation of a successful Flight booking Call strategy. Make your website more responsive, easy to navigate, and visually appealing. Also make sure to add clear and compelling call-to-action buttons for flight bookings on each page. Make dedicated landing pages for specific flight offers and promotions to drive conversions and encourage users to make the call.
Focus on Search Engine Optimization
SEO is the best way to make your website visible and accessible on various search engine pages. Do a detailed keyword research and use relevant keywords related to the customers looking for flight bookings. Avoid over stuffing of keywords as it will negatively impact your website's ranking. Use optimised meta tags, headings, and image alt text to boost the overall SEO performance.
Use PPC Advertising
With PPC advertising, you can reach out to potential customers actively looking for flight bookings. Run targeted PPC campaigns on search engines and social media platforms using relevant keywords and compelling ad copies. Ensure your ads direct users to dedicated landing pages with clear call-to-action buttons for flight booking calls.
Leverage the Power of Social Media Marketing
Social media platforms offer an opportunity to engage with potential customers and promote flight deals and discounts. Use eye-catching visuals and interactive content to showcase flight offers and encourage users to call for personalised booking assistance. Respond promptly to inquiries and build a strong social media presence to establish trust and credibility.
Deploy Effective Email Marketing
Build and maintain an email list of interested customers and send out regular newsletters with exclusive flight deals and promotions. Use engaging call-to-action icons to encourage recipients to make flight booking calls for bookings. Personalise the content to cater to individual preferences, increasing the chances of converting leads into booking calls.
Keyword Optimization
Keyword optimization is certainly one of the best ways to generate more leads. Keyword Optimization is crucial and to use the most focused keywords, take the assistance of an expert who can help identify the set of keywords attracting the type of "Buyers" you are looking for. Focus on specific long-tail phrases used often by the travellers while looking for something specific in search engines.
Conclusion
Getting more flight booking calls is important for flight booking companies to sustain in this business world. By optimising your website, deploying SEO and PPC marketing strategies, leveraging the power of social media marketing, deploying effective email campaigns, etc. help boost your flight booking business.
So what are you waiting for? Embrace these top most strategies and unlock the potential of increasing flight booking calls to soar above the competition in the dynamic travel industry. Ping Call finds eligible inbound flight booking leads seeking similar services provided by you.
If you want to buy qualified flight booking leads in the travel industry, let Ping Call steer high-quality calls straight to your business. We are highly specialised in offering inbound calls for various airlines booking calls, so buy flight booking calls from us now.
---
By Allen Sharen
|
Jul 31 2023