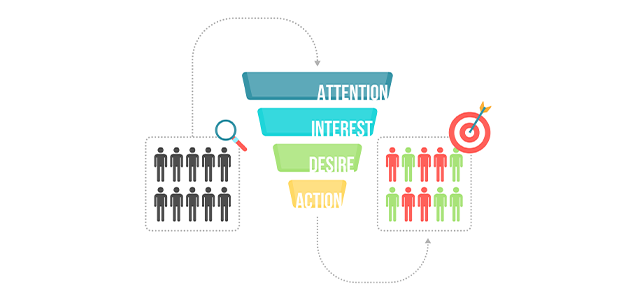 Lead generation can be done in many ways: through social media, search engine optimization, email marketing, and more. But once you've generated a lead, how do you follow up on it? How do you gain the buyer's trust and interest? Sales automation software can help with this by automating the process of contacting leads and following up with them at every stage of the sales cycle.
Sales automation is the best way to create a sales funnel that will help you achieve your goals. It can be anything from lead generation, lead nurturing, and lead conversion to customer retention.
Sales Automation is the process of automating any business process using the software. It also helps in increasing productivity, reducing time and effort, and increasing revenue.
Just like a real-world process flow, the sales funnel has to be well-planned and executed in order to get the most out of it. In this post, we will show you some of the best sales automation workflows that you can use for your business. Let's get started!
5 Steps to Sales Automation Workflows for Lead Capturing and Conversion
Below are the 5 best sales automation workflows for lead capturing to conversion:
Here's how to make it happen:
Step 1: Create an Automation Funnel
Sales automation software lets you capture leads from several sources, including social media platforms like Facebook and Twitter, as well as through web forms on your website or landing pages. Once these automated sales leads have been captured, they can be assigned to different people within the organization so that everyone knows who has what responsibilities when it comes to closing deals. This also makes it easier for your customers to get in touch with someone who's specifically responsible for their case or query when they need help or advice about something specific related to your product or service offering.
Step 2: Set Up Lead Nurturing Campaigns
Lead nurturing is an important part of any lead generation strategy because it helps you build trust with potential customers before you pitch them your product or services. By nurturing leads through several touchpoints before converting them into customers, you can improve your sales pipeline management and increase ROI on marketing campaigns
Step 3: Set Up Lead Scoring Campaigns
Lead scoring is a technique used by most sales teams to determine whether or not they should invest in a prospect. Lead scoring is based on the historical data of sales calls made, emails sent, and other interactions with prospects over time. A score ranges from 1 to 100, with 100 being the highest score. The higher the score, the more likely it is that you will close a deal with this customer in the future. You can use this score to determine if you want to target them for your next campaign or not.
Step 4: Create Sales Qualification Campaigns
Lead capturing and qualification workflows are commonly used by sales teams who need a way to track their leads from start to finish. This workflow involves capturing data from interested prospects and qualifying them based on their needs and goals so they can be moved into the sales pipeline appropriately.


Step 5: Use Sales Automation to Close More Deals
Sales automation helps you go specific in your lead acquisition strategy. Generic strategy can hurt your lead acquisition goals as it fails to stay relevant to any specific customer. Without resonating, customers are unlikely to click on your campaigns or participate in them. Sales automation allows you to create personalized campaigns and assess their impact in real-time. You can easily monitor multiple pay-per-call campaigns without having to run them at different times.
Lead generation and conversion require a lot of data assessment. However, access to data is a tough road for most businesses. This is where pay-per-call agencies like Pingcall help you make the cut. Pingcall offers a seamless Auto finance lead generation to help you gain leads without jeopardizing your customer's privacy. Join PingCall to know how it feels to have leads knocking on your door!
---
By Katherine Miller
|
May 09 2022